Tertinggi Tahun Ini, Dolar AS Tembus Rp 14.435
12/07/2018 14.15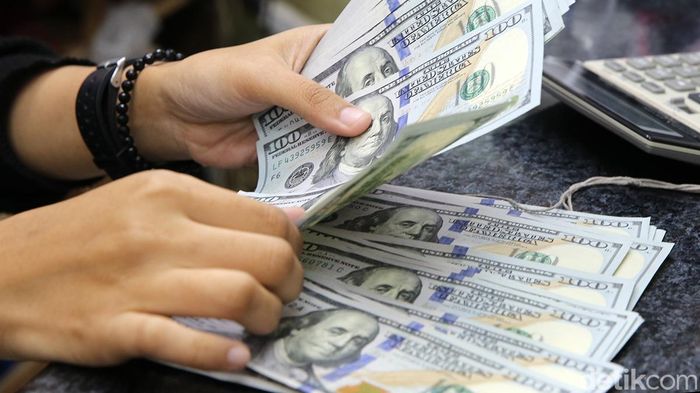 Jakarta - Nilai tukar dolar Amerika Serikat (AS) terhadap rupiah pagi ini masih terus menguat. Mengutip Reuters, Kamis (12/7/2018), pada pukul 10.12 WIB, dolar AS menembus level Rp 14.435.
Angka ini lebih tinggi dibandingkan posisi kemarin di level Rp 14.390. Nilai tukar dolar AS merupakan yang tertinggi di tahun ini seperti yang ditunjukkan data Reuters.
Mata uang Paman Sam bergerak dari level Rp 14.380 kemudian naik ke Rp 14.430. Tak lama berselang, dolar AS naik lagi ke level Rp 14.435.
Ekonom Senior Institute for Development of Economics and Finance (Indef) Faisal Basri mengatakan, ada beberapa cara yang bisa dilakukan untuk mendongkrak nilai tukar rupiah, salah satunya dengan menggenjot kunjungan wisatawan mancanegara.
"Tourism dengan buka direct flight, misalnya sekarang Manado, Sam Ratulangi itu destinasi top 12. Kalau nggak salah, itu dari China masuk," kata dia kemarin.
Perusahaan di dalam negeri juga diminta tidak bertransaksi menggunakan dolar AS. Permintaan dolar AS yang besar bisa membuat rupiah keok di negeri sendiri.
Selain itu, para pejabat juga diminta tidak menyimpan kekayaannya dalam bentuk valuta asing (valas).
"Buat apa sih? Ini kan nggak percaya komitmen pemerintahnya sendiri, jangan yang disuruh berjuang BI terus," jelasnya.(ara/eds)
Sumber : detik.com
https://finance.detik.com/bursa-dan-valas/d-4110798/tertinggi-tahun-ini-dolar-as-tembus-rp-14435
« Back