Dolar AS Menguat ke Rp 13.925
11/06/2018 10.50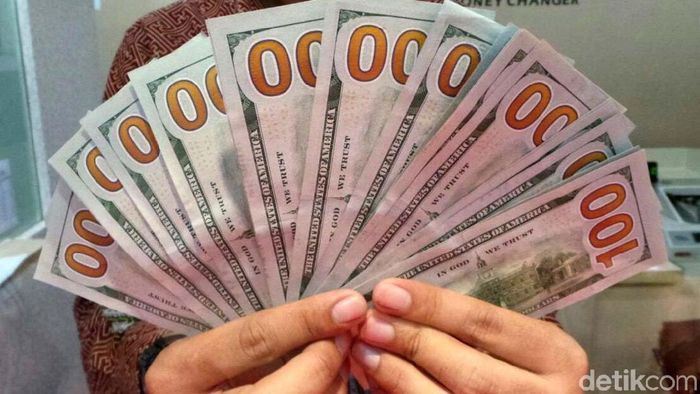 Jakarta - Nilai tukar dolar AS terhadap rupiah menguat memasuki libur panjang lebaran. Dolar kembali mendekati level Rp 14.000.
Mengutip Reuters, Senin (11/6/2018), dolar AS pagi ini pukul 09.45 berada di level 13.925. Pekan lalu, dolar dalam beberapa hari stagnan di level Rp 13.860 dan pada Jumat dolar AS mulai bergerak ke level Rp 13.900.
Bank Sentral Amerika Serikat, The Federal Reserve (The Fed) akan melakukan pertemuan pada 12 dan 13 Juni waktu setempat. Pertemuan The Fed akan membahas mengenai hasil proyeksi ekonomi The Fed.
Sementara di situs resmi Bank Indonesia, kurs JISDOR dolar AS berada di level Rp 13.902 pada Jumat pekan lalu.
Pekan lalu, dalam beberapa hari bergerak stagnan di level Rp 13.860.(zlf/fdl)
Sumber : detik.com
https://finance.detik.com/bursa-dan-valas/d-4063413/dolar-as-menguat-ke-rp-13925?_ga=2.83318614.195091955.1528686984-1834457094.1514448206
« Back